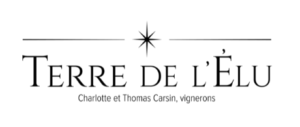 The history of Terre de L'Élu dates to the 1950's when the original vines were planted by the Blot family. Brothers, Jean-Marc and Maurice Blot were the last generation of the Blot family to run the Domaine, and they continued the tradition of selling the entire production to local négociants. This all changed in January 2008 with the arrival of Thomas and Charlotte Carsin. Like many young vignerons, they found themselves drawn to Anjou, a region rich in history, old vines and, at the time, affordable vineyards. In 2007 the Carsins came across the old Blot estate, and in January 2008 they became the new owners of Terre de L'Élu.
Taking over conventionally farmed vineyards in an unfamiliar region was a monumental task, but Thomas's experiences prepared him. Over the past fourteen years, Terre de L'Élu has moved from strength to strength and grown in size.
Thomas and Charlotte farm their vines organically and have been certified by ECOCERT since the 2013 vintage. All work in the vineyards is carried out in as natural a way as possible, with native cover crops encouraged, vertical tilling of the soil, and only natural treatments. There is no use of synthetic or chemical products. These efforts have brought new life to the soils allowing Thomas and Charlotte to preserve many of the Domaine's older vines. All new plantings are made via massale selection to preserve the diversity of the sites and vine material.
Exceptional wines from a truly exceptional family.
VIEW PRODUCER SITE