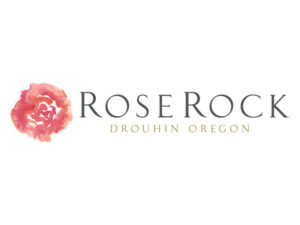 The Roserock property is the Drouhin Family's prized, LIVE-certified estate in the Willamette Valley's Eola-Amity Hills AVA. Roserock is the newest chapter of the Drouhin story, which started in Burgundy, in 1880, with the founding of Maison Joseph Drouhin, and now spans five generations.  In 1987, the family established Domaine Drouhin Oregon in the Dundee Hills, and in 2013 purchased Roserock.  Today, the Drouhin Family's belief in Oregon as a world-class growing region is even greater than it was when they first made the leap more than 33 years ago.
Roserock is the culmination of a rich and storied family history that began in Beaune over a century ago. Sustainable agriculture advocate Philippe Drouhin continues that history as Vineyard Manager along with Véronique Boss-Drouhin, a graduate in oenology whose post-graduate work focused on Pinot Noir, as Winemaker.
The 305-acre Roserock estate sits on a south-facing ridge in the southern Eola-Amity Hills AVA.
This sub-appellation of the Willamette Valley has become synonymous with expressive, evocative, world-class wines. An idyllic setting, the property includes 122 acres of vines as well as stands of ancient white oak trees, a pond fed by Brush College Creek, and meadow hemmed in by evergreens. Here, just 25 miles south of sister estate Domaine Drouhin Oregon, a markedly unique climate and soil profile create the ideal growing conditions for cool-climate Pinot Noir and Chardonnay.
Roses are fleeting expressions of beauty, while rocks evoke strength and permanence. Roserock Vineyard is already living up to its name, producing wines of grace that are delicious upon release but have the potential for outstanding longevity.
VIEW PRODUCER SITE