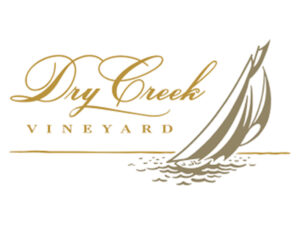 Dry Creek was founded in 1972 by David S. Stare and is still family ownded to this day. They are one of the few remaining truly private, family-owned, iconic wineries in Sonoma County, consistently producing 90+ point wines.
Captivated by his memories of the wines of the Loire Valley, Dave was determined to plant Sauvignon Blanc despite that several famed specialists advised him against, but this bold and pioneering step triggered a viticultural reawakening in northern Sonoma County.
The winery is 100% certified sustainable and they cut no corners. Each and every grape is grown on one of the estate vineyards or by one of their longtime growing partners. In their 100% certified-sustainable estate vineyards, they replenish the soil naturally, and make multiple pruning passes throughout the growing season to ensure that the grapes are balanced and delicious when they reach their peak ripeness.
Over the years they have cultivated relationships with small, local family farms and worked with them extensively for the best results possible. The second generation is firmly committed to a "no compromises" philosophy producing world class, appellation-focused, varietal-defining wines. They have shifted their winemaking practices and vineyard management to maximize flavors and reflect their home region.
VIEW PRODUCER SITE