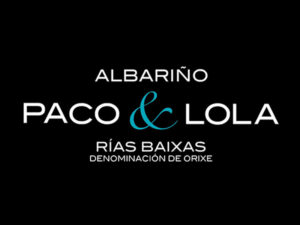 Paco & Lola is a young, modern winery committed to a fresh way of making and experiencing wine. Known around the world for their sophisticatedly fun image, they are known as the polka-dot wine.
Paco and Lola comes from 500 sun-kissed acres of vineyards in Meano (Pontevedra) where the Rosalia de Castro Winery is situated in an area considered to be the cradle of Albariño wine. In the heart of the Salnes Valley, this special area of northwest Spain is making some of the country's most interesting white wines.
The Val do Salnes Subarea, is the largest  growing area, covering more than the 50% of the surface and with more than the 70% of the growers.
Paco and Lola is always thinking outside the box in everything that they do,
 from packaging and bottle design, with Paco & Lola's
signature crisp,
bold
 p
olka dots, to the entire winemaking process itself. By being true to this philosophy they have
established themselves as one of the most recognized wineries within the appellation Rías Baixas.
VIEW PRODUCER SITE