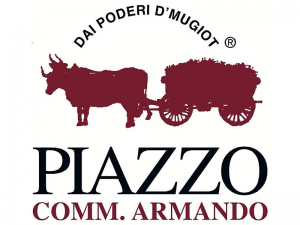 The story of the Piazzo winery began in San Rocco Seno d'Elvio, a small outlying district of the town of Alba, in the 1960s. Two newly-weds from families of vignerons, Armando Piazzo and Gemma Veglia, decided together to carry on their family traditions by investing in a special terroir – the Langhe – which at the time was not yet renowned for its premium foods and wines.
As a matter of fact, with the hard times the farming community were experiencing following the Second World War, the Langhe then was the land of local writer Fenoglio's "La Malora" (The Ruin), and somewhere to escape from. For the Piazzos however, this was all the motivation they needed in order to start their own business.
Their foresight then led them to invest in the varietal which today produces some of the most highly-prized wines in the world: Nebbiolo. Over the course of the years, many plots of land were purchased and converted for the growing of the varietal. Then in 1979 the first wine was made from the grapes they had placed so much faith in, and three years later it was to bear the name Barbaresco.
VIEW PRODUCER SITE