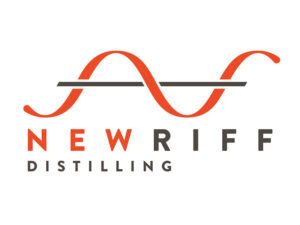 New Riff is a family owned, Kentucky bred spirits distillery with the goal of creating a new riff on an old tradition.
Founded in 2014 by Ken Lewis, a Kentucky liquor retailer and entrepreneur, New Riff crafts a range of whiskies with a focus on Bourbon and Rye as well as Kentucky Wild Gin. Independently and family-owned, the freedom from outside pressures and interests has allowed New Riff to set meaningful standards of quality, distinguishing them amongst the ranks of Kentucky Sour Mash Whiskey distilleries. Although some of their practices are not
necessarily new to the world of whiskey, it is unusual to find a distillery adhering simultaneously to so many traditional methods and with such an attention to detail. Sourcing non-GMO grains, using mineral-rich water from an aquifer below the distillery, allowing slow and open fermentation, distilling in copper only, and leaning heavily upon the strict stipulations of Bottled-in-Bond production, New Riff cuts no corners. Therefore, it's no surprise that the accolades for this small distillery continue to grow.
VIEW PRODUCER SITE