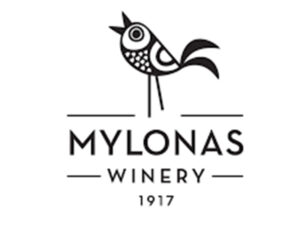 Mylonas Winery is bringing the authenticity of taste and the expression of Attica through their wines. The vineyard of Attica dominates as the oldest and most historical vineyard in Greece.
Taking the reins of the family business from their father, their decision to create high-quality wines that express the grape variety and the soil of the land was for them the only option. They work to maintain the authenticity of the taste in accordance with the land that nourishes the vine.
The winery is located in Keratea, just a few kilometers from their proprietary vineyard.  They transform grapes into wine, combining the scientific knowledge of winemaking with the needs of each grape variety separately. Using modern methods as well as traditional ones such us the use of clay amphorae, they work hard daily to create wines that through their taste introduce you to the beauties of the land of Attica.
In their family business each member has his own distinct role. Responsible for communication and all the difficult decisions is omnipresent Stamatis, who through calmness and kindness conveys a dymamic spirit to our wines, expressing the philosophy of our small winery, "Mylonas Winery".
VIEW PRODUCER SITE