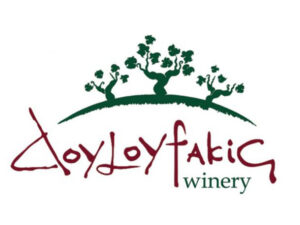 The winery is located at the village of Dafnes, a few kilometers south of Heraklion in Crete, Greece.  They focus on producing wines from indigenous Cretan varieties using organic farming practices.  The winery was founded by Dimitris Douloufakis in 1930 who has passed the torch to his son and grandson over the years. 

Nikos Doulfakis, representing the third generation in winemaking is working hard to reform the privately owned vineyards, that his father had started. He is developing single-varietal vineyards from indigenous Cretan varieties, such as Liatiko, but also plants international varieties of Sauvignon Blanc, Cabernet Sauvignon and Chardonnay. He is introducing modern cultivation techniques by modifying some of the traditional ones, like in pruning and altering the harvesting dates.

The winery continues to develop and implement creative ideas using state-of-the-art equipment. New planting and reforming of vineyards continues to date, since the quality of the wine is determined there. The fourth generation is expected to carry on the family tradition.
VIEW PRODUCER SITE