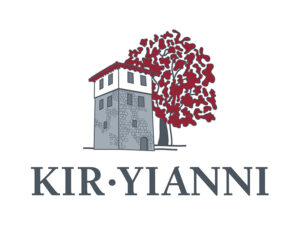 Kir-Yianni was founded in 1997 by Yiannis Boutaris, one of the leading figures in the Greek wine industry, when he left the Boutari Wine Group, the premium family wine company that his grandfather established in 1879.
Today, Stellios Boutaris, member of the fifth generation of winemakers, leads Kir-Yianni into the next phase of its history, by dynamically exploiting the cornerstones of the Kir-Yianni philosophy: desire for innovation, respect for tradition and true knowledge of the wine, from the grape to the end consumer.
The first Xinomavro plantings, made in the early 1970s, signalled the revival of the ancient Naoussa vineyard and paved the way for the production of terroir wines, which revolutionised the scene in Greek winemaking in recent years.
Featuring a diverse terroir with various soil types, from sandy to clay loam, and parts with different slope and exposure to the sun, Ktima Kir-Yianni has been divided in 42 different blocks, each of them cultivated separately. The coexistence of so many different elements in such a limited space constitutes a constant challenge for the wine producer, but at the same time it gives the possibility to create very complex and diverse wines.
VIEW PRODUCER SITE