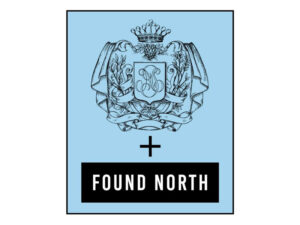 Found North's mission is to make profound Canadian whisky. Using their access to mature stocks from a variety of grains, they blend whiskies that meld the heritage of Canadian distilling with the creativity of the modern age.
Their goal is to make whisky so delicious and resonant that it shines a light on northern whisky-making. They blend Canadian whisky because its entire purpose from distillation through maturation is to produce quality components for the blender. As blenders, they have access to a diverse range of old, well-made whiskies from which they can further mature and blend the whisky that we want to drink right now.
Blending defines Canadian whisky—yet. They're inspired by rich, complex, and tongue-tingling whiskies that quicken the senses and enliven the taste buds. We don't use coloring or additives and we release non-chill filtered batches at cask strength‍.
With every batch they create, the bond with Canadian whisky grows stronger and our senses sharper. Found North is meticulous in everything they do and the quality can inspire a new renaissance of Canadian enthusiasm.
VIEW PRODUCER SITE