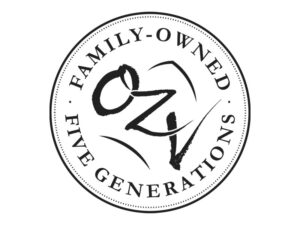 This is a story of family, farming, and winemaking. Angelo Maggio arrived in Lodi in 1996 immigrating from the Italian Coast of Genova with his wife Louisa. They planted the first cuttings in 1928 on the property of their first ranch home, which laid the foundation for the long, winding journey that culminates in the production powerhouse that is Oak Ridge Winery. Rudy's three daughters, each wine growers in their own right, now oversee the operations at Oak Ridge Winery, with a focus on hospitality, brand building, and expansion. A multigenerational operation, their vineyards, along with those of their father, account for 2,500 acres throughout the Lodi AVA.
"Old Zin Vines" represents the literal and figurative roots of the Lodi appellation and the Maggio family. Crafted from their oldest Zinfandel vines – with an average age of fifty years – these wines exude the unique character of the Lodi terroir and honor a long wine-growing heritage.
These old vines have a story to tell. For generations they have stood up to sun and rain, each year producing grapes that capture the essence of the soil that surrounds their roots.
VIEW PRODUCER SITE