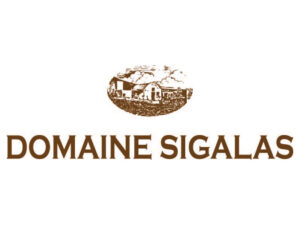 Santorini is a recognizable worldwide vineyard. Its home to the oldest vineyards in the world, which have been cultivated for over three thousand years without interruption. Its soil is volcanic and due to this peculiarity, it is one of the rare vineyards that have not been affected by phylloxera.
Ktima Sigalas is located in the northern part of the island, in the vineyard of Oia. They cultivate in a sustainable way about 40 acres and our annual production reaches 200,000 bottles, focusing on the varieties of Santorini and the neighboring Cyclades. Sigalas Estate has a rich export activity, and their award-winning wines are sold in the largest markets in the world.
The pioneering winemaker Paris Sigalas bottled for the first-time wine of protected designation of origin in 1991, a year that marks the opening of the Estate. Investing in the dynamics of the Santorini vineyard, he applied innovative ideas both in viticulture and in winemaking methods, which led to a "dynamic evolution of tradition", which is his motto.
VIEW PRODUCER SITE