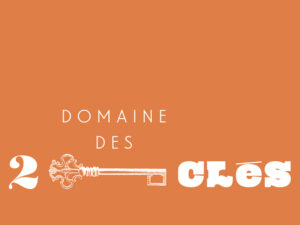 Situated among the rocky valleys of the Hautes-Corbières, just 25km from the Mediterranean Sea, and only accessible by small winding roads is the sleepy village of Fontjoncouse. Despite its relative isolation and a population of just over 120 inhabitants this tiny village is home to Gilles Goujon's world renowned, 3 star Michelen Restaurant, Auberge du Vieux Puits.
Here, not much more than a stone's throw from one of the world's best restaurants, Gaëlle and Florian Richter are producing some of the most distinctive and soulful wines coming out of the Languedoc today.
Gaëlle, a Burgundian, trained to be an enologist in Dijon. With the price of vineyard land in Burgundy constantly rising, the young couple understood that if they were to have a Domaine of their own Burgundy was not the place. Also wanting to gain experience with different varieties and climates, they spent the next couple of years making wine in some of the world's best wine regions. In the cellar the focus is on elegance and freshness. Both great lovers of Burgundy, Gaëlle and Florian believe that the unique micro-climate of Fontjoncouse lends itself nicely to a finesse driven style reminiscent of their favorite Burgundies.
Gaëlle and Florian exhibit precision, thoughtfulness and commitment. Still in their early 30's, we do not think it's a stretch to believe that one day Domaine Des Deux Clés will be considered a benchmark producer not just in Corbières, but the entire Languedoc.
VIEW PRODUCER SITE