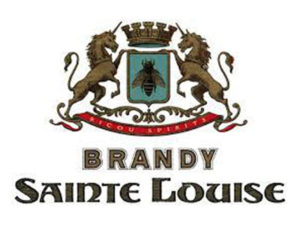 Brandy Sainte Louise has been developed to fulfill the desire of bartenders who have been searching for a classic, fruit-forward Brandy, crafted in the centuries-old tradition of French negociants, alongside a celebrated Cellar Master, a.k.a. maître de chai.
In the course of researching historic late 19th and early 20th century cocktail recipes, spirits industry veteran, Jennifer Querbes, was inspired by the overwhelming percentage of early cocktail recipes that utilized Brandy as the primary base spirit.
Leveraging her passion for and knowledge of Cognacs and Brandies in general, Jennifer made it her mission to create a superior Brandy – the type of high quality French Brandy that was available decades ago – at a price point that would allow bartenders to once again offer classic Brandy-based cocktails.
The result is a unique blend of Charentais copper pot distilled eaux-de-vie, aged in French oak between 3 to 10 years in the Cognac region of Charente, where the aging terroir (i.e. temperature and hydrometry) and expertise are legendary and have set the highest standards for Brandy production throughout history.
VIEW PRODUCER SITE