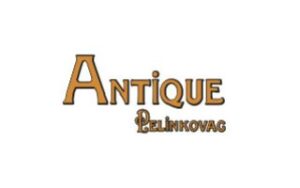 Created by Franjo Pokorny, a master distiller, tradesman, chemist and founder of the company Pokorny, one of the predecessors of Badel 1862. During his prolific and extraordinary career, he revolutionized the production of alcoholic beverages, created numerous recipes for successful brands, won various awards for his work, and laid the foundations of modern alcohol industry in the region.
At first, Antique was sold solely in pharmacies as "digestive elixir", since it was believed that Wormwood (Artemisia absinthium), the main ingredient of Antique, cleanses the blood and strengthens the stomach.
Over time, Antique, became the largest export product of the local alcohol industry. It quickly expanded its markets to numerous Central European countries, European capitals and the United States of America.
Using the original recipe since 1862, Antique Pelinkovac is made from 100% natural ingredients and includes 40+ aromatic authentic Mediterranean herbs, no artificial aromas, preservatives, or taste amplifiers. The flavour is further enriched by the authentic A. Ziemann copper still, which currently contains crystallized herbal residue from over 100 years of production you can taste in every bottle.
VIEW PRODUCER SITE