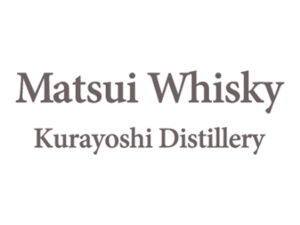 Located in the Tottori Prefecture, Northwest of Kyoto and Northeast of Hiroshima, on the shore of the Sea of Japan, Matsui Shuzo lies at the foothills of Mount Daisen, which provides the prized groundwater used in all Matsui expressions.
Matsui Shuzo is historically known in Japan as both a sake brewery and shochu distillery and is now known the world over for its whisky production thanks to the Kurayoshi Distillery. Kurayoshi subsidized the growth of their distillation facilities by mastering the art of blending and maturing spirits. Matsui Shuzo now oversees production of a number of whiskies—from Japanese single malt whisky produced in-house to blended, sourced whiskies from undisclosed local and global distilleries.
It is no exaggeration to say that whisky is made by barrel and by nature.
As Mizunara (Japanese Oak) and Sakura (Cherry wood) have been used to age whiskey, they are experimenting using other types of barrels including wine and sherry barrels.
Still considered to be a very small distillery, at Matsui they are challenging themselves to present a variety of exceptional whisky through the process of post-ripening in various barrels and various whisky production.
Kurayoshi's water is soft and it has a condensed taste. By delivering whisky distilled with Kurayoshi's water, they hope to bring the taste their consumers desire, keeping in mind their philosophy of "Whisky to be loved by everyone".
VIEW PRODUCER SITE