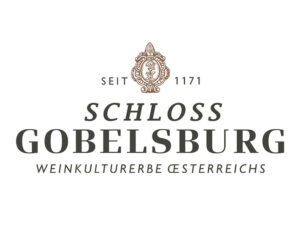 The Zwettl Monastery was founded in 1074 and in 1171 the Monks of Zwettl were granted their first vineyards: Heiligenstein & Gaisberg–the oldest documented sites in the Kamptal. The estate and Castle Gobelsburg was controlled by as many as 19 different families between 1074 and 1740, and in 1786 absorbed the famous Kammern Winery and vineyards. Two hundred years later Eva and Michael Moosbrugger were granted the winemaking and viticultural contract in 1996, and with the help and guidance of Michael's mentor Willi Bründlmayer, the winery has regained its prestige and considered to be a leader in quality and innovation. In 2006 Michael Moosbrugger was awarded as 'WINEMAKER OF THE YEAR' by the Austrian magazine Falstaff, the highest award given to an Austrian winemaker, and in 2009, 2010, and again in 2019 the estate was acknowledged as 'ONE OF THE TOP 100 WINERIES OF THE YEAR' by Wine & Spirits Magazine.
Schloss Gobelsburg maintains a large number of parcels in Erste Lagen, or 1st Growth, vineyards in the Kamptal, including the mineral-rich, crystalline slopes of the Gaisberg and Heiligenstein planted to Riesling, and the deep loess soils of Renner, Grub, and Lamm planted to Grüner Veltliner. The winery continues to utilize organic winegrowing and has benefited from the fact that the monks of Zwettl Monastery began these practices as early as 1958.
While many international cellars are attempting to produce clean, uniform wines, Moosbrugger is convinced that the future Gobelsburg lies in individuality and character. As a high level of technology is necessary to warrant uniformity, Moosbrugger believes that individuality can only be achieved through the reduction of machines. Moosbrugger developed the 'Dynamic Cellar Concept' for Gobelsburg in which wines are no longer pumped from one location to the other but instead transported in 'barrels on wheels' from one section of the cellar to the other.
A hallmark of the estate is the 'Tradition' bottlings of Grüner Veltliner and Riesling. Having read the meticulous notations of the Cistercians at the estate over the past 150 years, Michi pays homage in his role as cellar master, responsible for the 'education' of his 'pupils' –wine- while leading them through élevage; as opposed to acting as 'winemaker,' whose decisions in present day Austria are generally to preserve aromatics and fruit through extremely reductive methods.
VIEW PRODUCER SITE