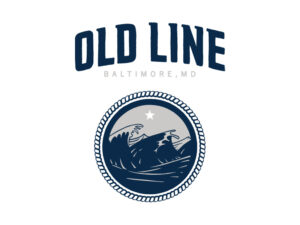 Old Line Spirits was founded by two navy aviators who wanted to create bold new spirits of distinct character and unmatched quality. Driven by a spirit of adventure and camaraderie, Old Line's spirits embody our mantra: Bold Stories, Bold Spirits.
In February 2017, Old Line Spirits opened its doors to the public with great support of friends, family, and the Highlandtown neighborhood. Since then, its grown bigger by adding more barrels, installing a brand new still system, and, most recently, opening Maryland's first full beer, wine, and spirits cocktail bar in a distillery, The Ready Room.
Old Line started with its flagship American Single Malt Whiskey, but never content to stay still, Mark and Arch quickly released other products that kept with their philosophy of high quality spirits that are unique: the very limited Peated American Single Malt, the Cask Strength American Single Malt, and a line up of Aged Caribbean Rums, and a Vodka.
Other, much larger plans are tucked away to be broken out when the time is right…
VIEW PRODUCER SITE