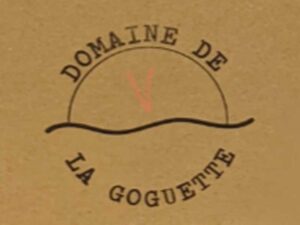 Domaine de la Goguette was created by Julien Mary in 2020. In 2017, he returned to his native region after several years of hitchhiking in different countries and made the decision to train to become a winemaker. Today, he is installed on the banks of the Gardon, in Collias, to undertake a new adventure and make natural wines.
He works his vines with respect for the plant and practices a gentle pruning in winter, to preserve a good flow of sap and a greater longevity of his plants. Sheep come to graze in the vineyards during the winter to weed while providing organic fertilizer. He strives to make as few antifungal treatments as possible (Bordeaux mixture / sulfur) while keeping a close eye so as not to let possible diseases spread in the spring.
The young winemaker has the firm will to make natural wines of terroir. The juices do not undergo any intervention: no or little sulphites, no yeasting, no pasteurization or filtration during vinification, except for rigorous monitoring on his part. All fermentations are exclusively made from indigenous yeasts, present naturally. 100% grapes! The wines are macerated using the traditional, semi-carbonic or carbonic method, then aged for several months in vats and barrels.
Julien knows how to magnify Grenache and Syrah and his talent is in the image of the estate, very promising.
VIEW PRODUCER SITE