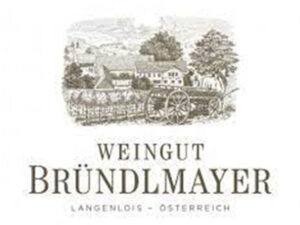 "Nearly every wine, from the light Grüner Veltliner to the red wines and the sparkling wines, has the potential to be the best of that vintage in its category," declares Peter Moser, editor and publisher of Falstaff Wine Guide, Austria's most respected and comprehensive wine publication. Also named in 2009 by Wine & Spirits Magazine "the best Austrian winemaker of the last 25 years," Willi Bründlmayer farms 90 hectares of Grüner Veltliner, Riesling, St. Laurent, Zweigelt and Burgundian varieties from an impressive collection of grand cru vineyards around Langenlois. In 2016 Andreas Wickhoff MW  joined the estate and as general manager works alongside Willi in all aspects.
Some of the most geologically diverse terroirs in Europe are here, in the heart of the Kamptal. The Danube and Kamp rivers and the wooded hills of the Waldviertel forest create a climate with large diurnal temperature swings, essential to a long growing season. These rocky, terraced vineyards are not the steep, jagged terraces of the Kremstal or the Wachau; these are larger wider terraces, each creating its own micro climate. The most famous vineyards in the region are located in the village of Zöbing. This small village is home to a number of 'Grand Cru' (Erste Lagen) vineyards, including the Zöbinger Heiligenstein, composed of 250 million year old sandstone and the Lamm, at the base of the Heiligenstein, where loess fills fissures and cracks in the sandstone. Bründlmayer has holdings in other top vineyards in the area, including Käferberg, across the Kamp river valley from the Heiligenstein, with marine deposits over primary rock, as well as the Loiserberg and Steinmassel. Bründlmayer has a very high proportion of old vines, with many plantings over 50 years old, and a parcel in the Heiligenstein planted in the 1920s.
Willi has converted some (17ha in total) of his vineyards to the Lyre training system, which he helped develop. Vines are trained low to the ground, to benefit from the warmth of the primary rock soils, then the canes are trained at an angle upward and perpendicular to the row, which doubles the sunlit and aired foliage surface and improves grape ripeness. The well-aired leaves also dry faster, thus reducing the risk of dreaded grape mildew.
VIEW PRODUCER SITE