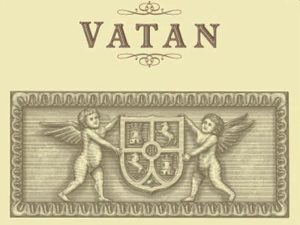 One of the grandest appellations of the Loire, Sancerre is a hill town poised on a block of limestone above the River Loire to the south-west of the city of Orléans.
The wines of Sancerre are largely well-recognised by consumers and is thus a regular feature on restaurant wine lists. Sadly, few restaurant goers will be au fait with the names of individual producers of Sancerre which is a pity as, although standards are generally high, offerings do vary considerably. The Vatans, however, have supplied excellent examples of Sancerre wines to Yapp Brothers for well over 30 years.
The family own 10 hectares of vines within the appellation of Sancerre and one hectare outside which is classified as a Vin de Pays du Cher. Nine-tenths of production is focused on Sauvignon Blanc, the remaining 10% on Pinot Noir, which yields a bright lively red and delicate coral coloured rosé.
André inherited his vines from his father Jean and has cautiously expanded the business and invested in sophisticated new equipment. He is ably assisted by his wife Arielle and has no shortage of heirs with his children Aimée, Adrian and Antoine!