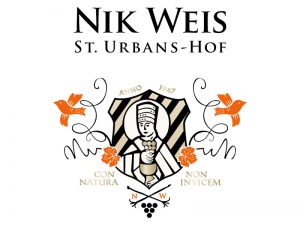 About
Although vineyards had belonged to the Weis family for centuries, Nicolaus Weis (vintage 1905, Nik Weis' grandfather) founded the winery in 1947. In the early years he built cellars and winery buildings on a hill on Leiwen's periphery. He named his estate for the patron saint of German winemakers, St. Urban, and 'hof' (the German word for 'estate'), St. Urban's Estate.
In the 1960s his son, Hermann, assumed management of all operations. During Hermann's tenure the nursery expanded to become one of Germany's largest. He established himself as a world-recognized vine breeder, especially noted for his work with Riesling. At the beginning of the 1970s he pioneered the use of this noble variety in Canada greatly contributing to the introduction of vitis vinifera into this country still new to quality winemaking. He planted the first large parcel of Riesling vines in the Niagara Peninsula under the title of St. Urban Vineyard, later to become Vineland Estates Winery.
Hermann was always interested in, and so kept his canny eye cocked towards, purchasing top Mosel vineyards. In 1989 he purchased some of the Mosel and Saar's top sites in the high-level villages of Piesport, Ockfen, and Wiltingen. Together with his wife Ida, a daughter of the Saar, he extended his vineyard area to the relatively expansive 33 hectares (approx. 82 acres).
In 1997, their son, Nik(olaus) joined the winery. Father and son together restructured the vineyard holdings by selling off those of lesser quality and acquiring further parcels of greater quality. 2004 heralded another expansion for the Weis family with Nik's marriage to Daniela who added to the family's holdings with her's of the Mehringer Blattenberg. Nik and Daniela's family today includes their small children Nic(olaus) and Clara.
VIEW PRODUCER SITE