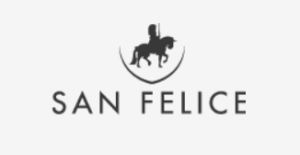 Agricola San Felice is recognised as an innovative estate, partly because of its ability to spot trends before they develop and partly because of its intense research and experimentation. At the same time, however, its production style accentuates the uniqueness and typical character of its territory by retaining a close attachment to tradition.
Located in the commune of Castelnuovo Berardenga, a few kilometers from Siena, in the heart of Chianti Classico, and it is owned by Allianz since the late '70s.
San Felice spans two outstanding territories: Chianti Classico and Montalcino.
One estate for each production area, with vineyards and olive groves whose impeccable 'terroir' is enhanced by modern cultivation techniques.
Surrounding the tiny medieval hamlet and the winery complex are 140 hectares of vineyards, 80% planted with Sangiovese, a testimony to the commitment of San Felice to the production of Chianti Classico with a manifest bond to its local terroir, as shown by its 'Il Grigio' and 'Poggio Rosso' wines.
VIEW PRODUCER SITE