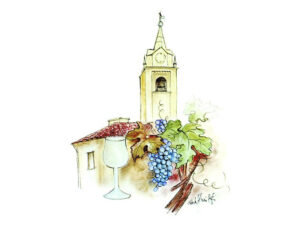 It was in 1978 that Piero Benevelli started out with five hectares of vines in Monforte d'Alba and focused on the traditional grapes of Piedmont: Nebbiolo, Dolcetto, and Barbera. His son, Massimo, started his training in the vineyard at age 14 and quickly learned the core principle that still guides him today—to make great wine, you must first have great grapes.
The young Massimo Benevelli has developed into an extremely talented Piemontese grower. He exhibits a total command of the production process, from vine to bottle. When tasting his production during various stages of aging—in barrel, tank, and bottle—there is a consistency, a touch, an intangible quality that is the mark of something great. His wines show character, soul, and originality.
The Benevelli holdings are mostly concentrated in the southeastern-facing hillside cru of "Ravera" in the deep southeast of the Barolo zone. The wines from Ravera have the distinction of combining the structural strength of neighboring Serralunga d'Alba with the concentration and richness of Bussia and the other crus further north. Massimo's Baroli are approachable young but like any great Barolo, reveal their true potential after at least five years or more in bottle. His Dolcetto and Langhe Nebbiolo are true Piemontese delights as well—classic and full of pleasure.