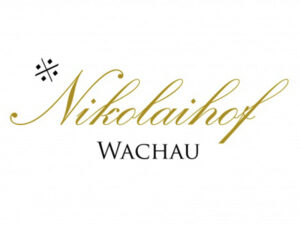 Nikolaihof is one of the oldest wine estates in Austria, whose history goes back almost 2000 years to the Roman empire. Originally chosen by the Romans because it was considered a Celtic holy site prior to 800 B.C., the foundations of the current house date to a Roman tower which existed as early as 63 B.C. Wine has been produced here since the time of the Celts and continued throughout the time of the Romans. Germanic monks obtained the estate during the collapse of Rome, and the first written evidence of winemaking comes from 470 A.D. This writing documented the monk's ownership of the vineyard 'Im Weingebirge', the earliest named vineyard site in all of Europe.
In 1894 the Saahs family acquired Nikolaihof and carried on the traditions the monks had established here. Integrated farming continued, and even as winemaking and grape growing took a larger role at Nikolaihof in the 1960s, chemicals were never used in farming. Essentially this estate has always been organic. Nicholas Saahs and his wife Christine took over the estate in the late 1960s and Christine instigated the conversion to biodynamic farming. Nikolaihof has been practicing Bio-dynamics since 1971, making them one of the longest Bio-dynamic practicing wineries in the world. Nikoliahof became Demeter certified Bio-dynamic in 1998. As of 2005, Nikolaus Saahs, Christine and Nicholas' son, has taken over winemaking and operations at this historic winery.
Nikolaihof still functions as an independent, bio-diverse farm, growing all kinds of herbs, fruits and flowers, tending beehives for honey, and even using seeds for grapeseed oil. The average age of the vines at the estate is 47 years old and the vineyards are farmed without herbicides, pesticides, artificial fertilizers, or synthetic sprays. Instead, stinging nettles, manure, valerian root, and other specially produced preparations are used. Natural fermentations are the rule, in Austrian oak vessels, deep in the cold, 700-year-old cellar. Long lees contact and aging are the norms, with some wines aging as long as 15 years before being bottled.
VIEW PRODUCER SITE