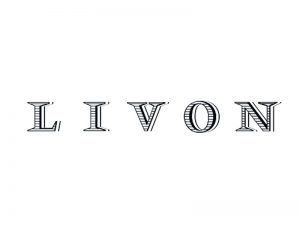 A history that goes back fifty years which has led its protagonist on a life-long rewarding journey: Dorino Livon, has indeed become one of the most successful and well recognised Friulian winemakers. A life-long story that has its roots in the family's passion and traditions: a true love for the homeland, Friuli or better the Collio and the Colli Orientali del Friuli, the far north-eastern corner of Italy and gateway to Eastern Europe. Dorino Livon acquired his first vineyards on the Collio hills in 1964, and slowly, plot by plot he expanded his property establishing the Azienda Agricola Livon estate. The winged woman is the unmistakable trademark of Livon wines sought after by those who want to relish both exceptional wine and the unique land behind it: Friuli. A blessed land where ancient native varieties of grapes, unique in the whole world, flourish, and where wine is not only a pleasure for the palate but also a millennial tradition.
With great success, in the early nineteen eighties, when Dorino's two sons, Valneo and Tonino, got involved in the company's business, the decision was made to diversify the production of the wines, maintaining a high quality but following two different strategies. The Cru wines, a limited production from particularly suitable vineyards and crafted following highly selected winemaking processes, and the Classici, a line of wines thought for larger quantities and a wider medium/high market segment. The production and organisational principles that have guided the good results of our strategy are, reduce the yields per hectare, carry out shorter pruning, increase the density of vines in the already existing vineyards, develop new vineyards with as high density of plants per hectare, and finally create two different wineries.
The winery and cellars known as "Masarotte is where the whole Cru line is crafted and where the white wines of said line age in barriques, while the cellars in "Vencò" are reserved for the ageing in barrels and barriques of our red wines. The decade following the brave decision of diversifying the production was characterised by the fine-tuning and consolidating of the new strategy and the establishment of Valneo and Tonino as the worthy successors of their father's rich legacy. The years between 1992 and 1997 saw yet another strategically advantageous change for the company. Acknowledging the fact that it was essential to remain competitive in the rapidly-changing and ever evolving market, the Livon family bravely decided to acquire three new estates: two of which – Villa Chiopris and Tenuta Roncalto – are located in Friuli, while Borgo Salcetino is located in the Chianti Classico area, in Tuscany.
VIEW PRODUCER SITE