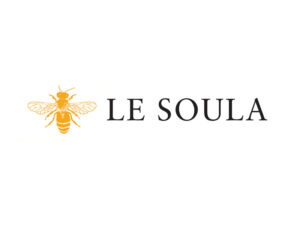 Just 70km from the Mediterranean Sea, up above the Agly Valley amidst the wild, rugged foothills of the Fenouillèdes you find Le Soula.
The ethos of Le Soula was an idea by Gerard Gauby (Domaine Gauby) and his English importers, Roy Richards and Mark Walford (Richards Walford & Co.), to showcase the potential of the high-altitude vineyards in the foothills of the Eastern Pyrenees. With the combination of old vines, granitic soils and the cooler climate of the Fenouillèdes, the trio were convinced that this unique terroir could produce world class wines of elegance and vitality.
From the outset, the vineyards have been tended without the use of pesticides or chemical fertilizers. Biodynamic principles have been followed since 2008, and the Domaine is Demeter certified. The key to Le Soula has always been the quality of the vineyards. These are small plots of old vines, spread out over multiple communes. The soils are predominately decomposed granite, but a small amount of black schist can also be found.
From the beginning Wendy's objective has been to honor the work done before her and to remain stylistically true to the spirit of Le Soula. This means hard, often back breaking work in the vines and low intervention in the cellar. While Wendy is quick to point out that changes in the cellar have been minimal during her tenure, her touch shines through. There is a textural balance on the palate and a lifted aromatic complexity that stands out in her wines. For me Wendy Wilson has truly captured the spirit of what Gerard Gauby, Roy Richards and Mark Walford hoped to achieve, wines of elegance and complexity that reflect the rugged beauty of this sometimes-forgotten corner of France.
VIEW PRODUCER SITE