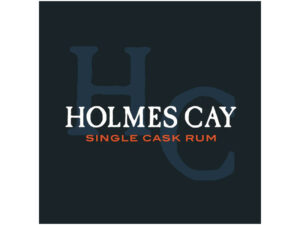 Holmes Cay (pronounced 'key') Rum curates a continuously evolving collection of the best small-batch, limited-edition rums from all over the world. Single Cask selections are aged in cask, while Single Origin editions are younger single expressions or blends.
Founder Eric Kaye — a lover and collector of rum as well as a lifelong entrepreneur — started with a clear vision of the spirit's wide open potential. His purpose for Holmes Cay is to give spirits lovers access to great rums that they can learn about, collect and savor.
Holmes Cay was founded to help spirits lovers discover the exciting diversity of rum flavors by curating a wide variety of rum profiles. All are made with expertise and without short cuts. Holmes Cay is a modern take on an aged product — One that lets the authentic, unadulterated beauty of rum shine through. When you see Holmes Cay on the label, you know the liquid and its source have been carefully chosen to ensure that the flavors showcase the very best of their home distilleries. Each Holmes Cay product is an expression of craftsmanship and quality ingredients. Each needs no embellishment or additives.
Holmes Cay focuses on bringing special, limited-edition casks from respected and up-and-coming distilleries that are difficult or impossible to find in the United States with its Single Cask rum line. As with any high-quality aged spirit, these rums cannot be replicated once they've been depleted. With recent additions to the more accessible Single Origins and blends, Holmes Cay is about finding the best rums of any age in the world and sharing them for as long as they last.
VIEW PRODUCER SITE