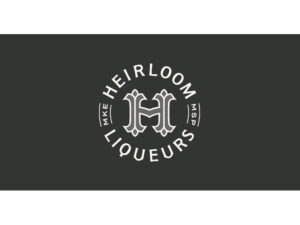 In 2016, Idyll Heirloom Brand sprang forth from the seeds of Bittercube, the nationally recognized line of slow-crafted bitters. This was a natural progression for a company focused on producing bitters of unmatched quality with real botanicals. In fact, the foundation had unknowingly been planted many years prior, with the very first batches of Creme de Flora resting alongside experimental batches of bitters in 2009. Bittercube proprietor Ira Koplowitz, along with Heirloom co-founder and longtime Bittercube employee, Brandon Reyes, have thoughtfully developed a line of vibrant liqueurs, which expertly blends curiosity and heritage by offering innovative and exciting flavor profiles on centuries old liqueur recipes.
All Heirloom Liqueurs begin with a maceration of whole botanicals in high proof distillate. The botanicals come from all parts of the world and absolutely no extracts or artificial flavorings are used.
Once the intensity of flavor has reached its peak, the solid matter is strained and each maceration is finished with some combination of sugar, water and/or juice. They are then rested until all the flavors have married, creating a harmonious liquid, an Heirloom Liqueur.
VIEW PRODUCER SITE