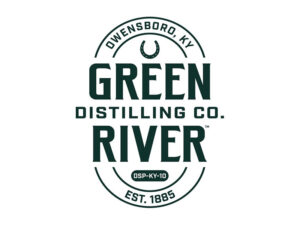 Green River Distilling Co. was founded by J.W. McCulloch, who began making whiskey in 1885 and traveled the world to promote his brand. Green River Whiskey became synonymous with quality and known for producing some of the finest bourbon in Kentucky. Soon the whiskey was winning international awards, including a gold medal and "best of show" at the Paris Exposition in 1900, and later the grand prize at the 1905 Exposition in Belgium.
To this day, Green River lore is some of the most fascinating in the whiskey world. Known as the "most expensive spirit ever sold," 20 barrels were once traded for interest in a Colorado gold mine. Songs were penned about the "whiskey without a headache," and early reviews described it as a "king among whiskeys."
Daviess County—where our distillery resides—has a rich bourbon tradition. In fact, a distillery operated in the county as early as 1805. Owensboro has been a hub for bourbon production because of its location along a rail line and waterway, its tremendous limestone water source, its extensive oak forests, and because local farmers have always produced a great deal of corn. The location of the Green River Distillery has been producing Bourbon Whiskey since 1885.
VIEW PRODUCER SITE