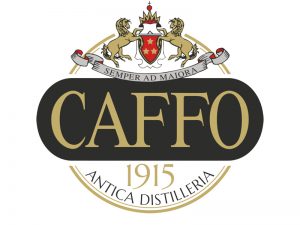 The history of the Caffo family business dates back to the end of the nineteenth century, when Master Distiller Giuseppe Caffo (class of 1865) began distilling pomace on the side of volcanic Mount Etna. After years of experience trading and managing distilleries, his dream became reality when in 1915 he bought an old distillery in Santa Venerina, Sicily. He fully dedicated himself to his passion and passed his knowledge along to his children. Giuseppe's son, Sebastiano Caffo, soon became a Master Distiller himself, and together they founded the
company "Fratelli Caffo" with Sebastiano's brother, Santo Caffo.
Initially, Caffo produced a small range of spirits distilled from grape (i.e. grappa), however the Caffo distillery gradually began producing and earning recognition for their fruit and herbal liqueurs and classic Italian spirits such as Amaro, Limoncino, Amaretto, Sambuca, and aged Grappa; all of these time-honored recipes were the result of painstaking research and re-working by the brothers. After expanding their business, Fratelli Caffo established a new home in Limbadi, Calabria. In this part of Italy, known for its production of red wine, raw materials and resources for local distilling were abundant. Their approach remains driven by ingredients and agriculture, and today Grupo Caffo operates estate farms in Calabria and Sicily, solely to supply their spirit productions.
VIEW PRODUCER SITE