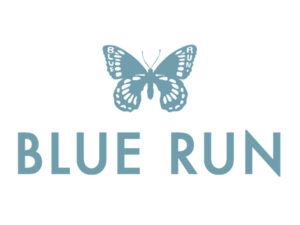 Blue Run Spirits was founded by five people with one shared passion – great whiskey. Like any good story, theirs has just begun.
Founded in Georgetown, Kentucky's Royal Spring — what cofounder Jesse McKnight called the "Blue Run" as a kid — home to the birthplace of bourbon back in 1789.
In creating our exceptional whiskies, they honor those who came before them while working to define the future of luxury bourbons and ryes. Putting his stamp of approval on the barrels is Jim Rutledge, a Bourbon Hall of Famer with more than 50 years of experience crafting legendary whiskies. He is joined by Shaylyn Gammon, one of the youngest and most innovative leaders in whiskey today – the creator of 2021's American Whiskey of the Year. A perfect pairing to create the perfect expressions for every occasion.
The signature butterfly medallion symbolizes the metamorphosis of the world of whiskies as Blue Run introduces their bourbons and ryes to a broader, more diverse generation of spirits enthusiasts.
VIEW PRODUCER SITE