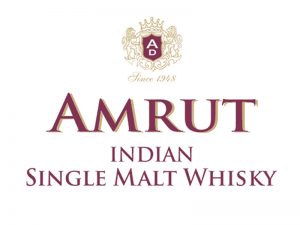 The Amrut distillery was founded in 1948 as Amrut Laboratories. Established by Shri J N Radhakrishna, the company started blending and bottling various alcoholic beverages. During the 1950s and 1960s, Amrut launched products for the Indian armed forces as well as the general market. Amrut later released their Indian Single Malt in Scotland, followed by India, but is now available in over 20 countries and has been in our market for over 10 years. This award winning distillery has received 3 Whiskey of the Year Awards.
Because of the tropical climate in India, the malt matures much quicker, and the angels share can be up to 16% compared to 2% in Scotland. Most of the Amrut malts are released at 4 yrs old, but because of the accelerated aging from the climate, they taste similar to a 20 yr old Scotch.
We represent an exciting range of peated and unpeated single malts, cask strength single malts, the Amrut Old Port rum, Nilgiris gin, and even some limited edition single malts with a variety of finishes.
VIEW PRODUCT SITE