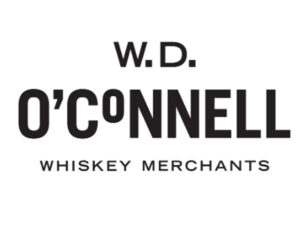 W.D. O'connell  bottles & blends the best spirits they can find, to curate a bottle and cask library that matches their adventurous spirit.
In the bygone tradition of bottlers and bonders from the earliest
days of Irish whiskey, they seek out the finest new-make and mature spirits from the best of Ireland's distillers.  They work with peated whiskey, bottle single grains, and cherish an all-sherry cask
strength release.
They are happy to re-mature whiskey in a Madeira cask, and source the best Scotch whisky Islay has to offer. After years of traveling the world and earning new perspectives, the road brought them home. Burdened only with their independence and inspiration, they are here to make a whiskey that's never the same.
The Bourbon & Rye is the first of what will be a long line of single
grain releases, an often overlooked, important part of Irish whiskey
tradition. Bottled at 48%, non chill filtered, no added color.
VIEW PRODUCER SITE