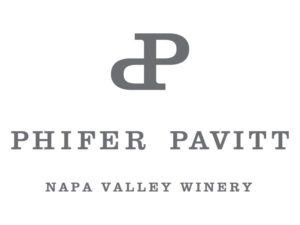 Suzanne Phifer Pavitt hails from Ringgold GA. Suzanne went on to excel as one of a handful of women in a highly competitive, professional sales force in the technology industry. She met Shane Pavitt, a finance professional from Manhattan Beach; they married and had two boys. Amongst the chaos of their two established careers, the couple made a pact to their weekly "DATE NIGHT." On one such night, they spoke of a simpler, pastoral life– a vineyard and a winery and enough room to roam. This is how they came to find property in Calistoga and begin the Phifer Pavitt Wine journey.
An ongoing stewardship of their land and the environment is at the core of the farming and winemaking practices at Phifer Pavitt. They are passionately committed to sustainable and organic farming, and caring for their estate, the soil, and the water as diligently as they care for their vines. They believe that their ability to create outstanding wine is a reflection of these sustainable practices and their respect for the land. The dedication that they have for their environment has been recognized with their certification as a Napa Green Vineyard, a Napa Green Winery, and Fish Friendly Farming Certified.
Phifer Pavitt produces decadent Cabernet Sauvignon and luscious Sauvignon Blanc that is not just for date night, but we highly recommend.