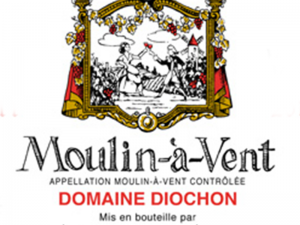 At the foot of the rolling vineyards of Moulin-à-Vent, just across the road from its famous namesake windmill, Domaine Diochon has been making Beaujolais the old-fashioned way since 1935.  Bernard Diochon, the beloved, mustachioed character immortalized by photographer Gail Skoff, succeeded his father in 1967.
According to Bernard, one of the most unique qualities of the domaine is the quality of the soil that they farm. Crumbly granite allows the vines to plunge easily towards "gore" subsoil, which feeds the vines, while adding a pronounced mineral component to the wine. (James E. Wilson, author of Terroir, explains gore to be an accumulated mass of sand and thin clay deposits with weathered feldspars, mica, and quartz.) Given the old age of his vines, anywhere between forty and one hundred years old, yields are naturally small. These are wines that are easy to enjoy in their youth but can handle years of cellar aging with great ease.
In 2007, Bernard wanted to retire but had no heirs. He appointed Thomas Patenôtre as his heir apparent, which has turned out to be an easy transition. We are grateful that the Diochon tradition continues through Thomas, safeguarding the ancestral methods that distinguish real Beaujolais from the mass-produced and highly over-commercialized juice that floods the market today.